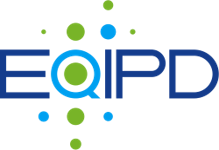 EQIPD (European Quality In Preclinical Data) is a project that was funded by the Innovative Medicine Initiative with the vision to enable a smoother, faster and safer transition from preclinical to clinical testing by developing a new Quality System that will strengthen the robustness, rigor and validity of research data.
Together with other project partners the team defined 18 core requirements building the foundation of the system and 6 specific requirements for specifically reducing the bias in research.
For easy implementation of the system, EQIPD developed and will provide several tools and resources, such as the Toolbox, an online resource based on the Wiki-format providing information about the quality system and good research practice,
If you are interested in this new and unique quality system, please visit the new EQIPD homepage or contact the EQIPD team by sending a message to info@quality-preclinical-data.eu.