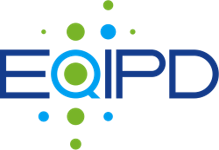 The EQIPD Toolbox now contains a set of principles, which may help scientists, stakeholders and users to better understand what the EQIPD Quality System is all about.
The aim of EQIPD is for the quality system to be perceived as lean, flexible, fit-for-purpose, and user-friendly. In this context, the EQIPD Key Principles are:
Engage with autonomy
Grow through reflection
Focus on goal
Be transparent
Leave a trace
More details, explanations and examples can be found HERE.